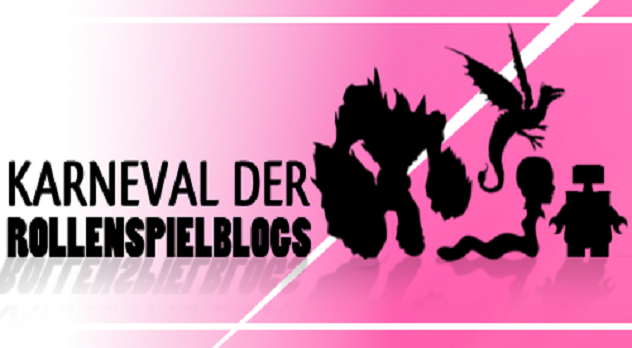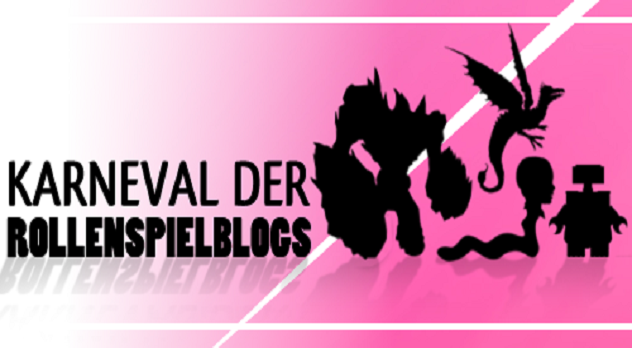 Wir bauen Kunstwesen.
Heute: Mißglückte Nazi-Übermenschenexperimente.
Warum machen wir das? Weil Clawdeen "Roboter, Golems & Kunstwesen" diesen Monat als Thema für den Karneval der Rollenspielblogs ausgesucht hat.
Eine Übersicht über alle bisherigen Artikel gibt es hier im RSP-Blogs-Forum, wo auch über das Thema diskutiert und eigene Artikel verlinkt werden können.
Wer für Ideen für die nächsten Monate hat, kann in diesem Thread Vorschläge für zukünftige Karnevalsthemen abgeben.
Blutquell
The Red Star ist für mich erst einmal kein Spiel, das ich mit Kunstwesen verbinden oder das sich besonders für ihre Verwendung anbieten würde. Wirklich offensichtlich sind höchstens Roboter und – wenn wir diese auch noch großzügig zu den "Wesen" zählen – Drohnen, weshalb auch die Legion-Selbstschußanlage als erster The Red Star-Beitrag zum Karneval entstand. Dieser Linie ließe sich auch noch weiter folgen, zumal auch die Comics mit Rapid Fire ein eindrucksvolles Special über Drohnenkrieg (und Drohneneinsatz gegen Zivilisten) vorzuweisen haben. Gänzlich autonome Waffensysteme scheinen mir dem Geist eines Kunstwesens aber doch noch etwas näher zu kommen, weshalb es vorerst bei der Legion bleiben soll.
Was für Kunstwesen könnten also für The Red Star noch passend sein? Auf der fantastischen Seite kamen mir die Terrakottakrieger in den Sinn, und auch den klassischen (Prager) Golem könnte ich mir vorstellen, ebenso wie vielleicht lebendige/animierte Versionen verschiedener historischer Statuen und Monumente (von der Sphinx bis zum Wasserspeier), wobei die Terrakottakrieger dieses Thema eigentlich schon ausreichend bedienen.
Auch die halb-mechanischen Kreaturen, die als staatliche Vollstrecker in der Geisterwelt auftauchen, könnten unter Kunstwesen eingeordnet werden.
Und dann wäre da noch die Kunstwesen-Assoziation, deren – knapper – The Red Star-Umsetzung ich mich heute widmen möchte:
Kunstwesen als gemachte Kreaturen, als der Versuch Wesen – Menschen – zu machen. Neue Menschen. Bessere Menschen. Übermenschen.
Von den verschiedenen Programmen den neuen Menschen zu schaffen, war die Blutquell-Organisation des Arisch-Nationalistischen Volksreichs vor und während des Großen Vaterländischen Krieges, das berüchtigste, aber bei weitem nicht das einzige. In der UdRRS, in den anderen Ländern des Großen Kontinents, im Westen – überall versuchten sich Wissenschaftler, Militärs und Ideologen daran, den Menschen nach ihren Vorstellungen zu perfektionieren, ihn nach körperlichen Merkmalen auszusuchen, diese auf jede erdenkliche Art zu fördern und in dieses "reine" Gefäß einen Geist hineinzugeben, der ebenso "rein" sein sollte, indem sie ihn von allen störenden Einflüssen, Familie, Liebe, Freundschaft fernhielten und befreiten.
Keinem von ihnen gelang es.
Allenfalls konnten sie seelisch verkümmerte Kreaturen vorweisen, die die durchgemachten Torturen allerdings mit einer emotionalen Kälte und körperlichen Leidensfähigkeit zurückgelassen hatten, die zumindest den arischen Verbrechern als krönender Erfolg erschien. Wohin überall es diese Kinder und Jugendlichen, die ersten und letzten arischen "Übermenschen", aus den Trümmern des besiegten Volksreiches verschlug, ist unbekannt.
Regeln für Blutquell-Kinder (beziehungsweise -Erwachsene, während der üblichen Spielperiode) finden sich in der englischen Version des Artikels.
---
The Red Star and all related characters are ™ and © Christian Gossett. Used with kind permission.
The Red Star Campaign Setting is © Green Ronin Publishing, LLC.
The Red Star und alle verwandten Charaktere sind ™ und © Christian Gossett. Verwendet mit freundlicher Genehmigung.
The Red Star Campaign Setting ist © Green Ronin Publishing, LLC.