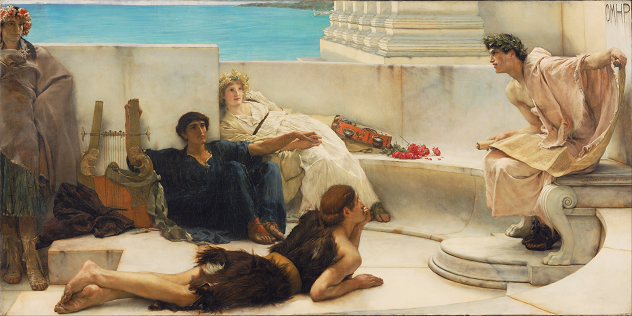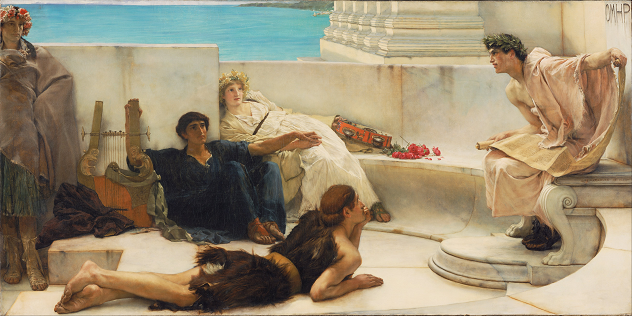 Homer-a-Day, Tag 13: Aiolos
Aiolos-Inhalator
So genannte Aiolos-Inhalatoren sind Gerätschaften von fragwürdiger Herkunft, die zu weilen im Besitz von Navigatoren auftauchen. Auch wenn sie sich in ihrem genauen Aussehen stark voneinander unterscheiden, ist ihnen allen gemein, dass sie über irgendeine Form von Mundstück, eine Atemmaske oder Nasenschläuche verfügen, verbunden mit einem undurchsichtigen Behälter. Nach einmaligem Gebrauch ist ein Aiolos-Inhalator "leer" – obwohl dies nicht das richtige Wort zu sein scheint, denn tatsächlich konnte bei Untersuchungen von Inhalatoren durch die Inquisition und das Adeptus Mechanicus bisher noch nie festgestellt werden, dass ihre angeschlossenen Behälter irgendetwas enthalten würden. Unzweifelhafter erscheint hingegen die Wirkung, die der fehlende Inhalt des Inhalators auf einen Navigator entfaltet, dem sich nach der Inhalation Kurse ungeahnter Kürze und Schnelligkeit offenbaren.
Regeln in der englischen Version des Artikels.
---
yandere: […] Homer-Wochen bei 40k.
blut_und_glas: […] Homer-a-Day?
Homer-a-Day – einen Monat lang jeden Tag einen Homer-inspirierten Artikel für Warhammer 40.000. Eingebrockt haben wir uns das dieses Mal selber, als wir bei der August-Archivsichtung über den Odysseus Pattern Astartes Greatbow gestolpert sind und uns in unserer Hybris zum oben zitierten Schwur verstiegen haben.
Don't uncork what you can't contain.
---
Image: A Reading from Homer by Sir Lawrence Alma-Tadema (1836–1912).
---
Games Workshop, Warhammer 40,000, Warhammer 40,000 Roleplay, Dark Heresy, Rogue Trader, Deathwatch, Black Crusade, Only War and all associated marks, logos, names, and products are Intelectual Property of Games Workshop Limited and protected by Copyright. These items have been used unofficially and quoted exclusively as reference with no infringement on any associated rights intended and without implying endorsement by the copyright holder. Other contents of this articles are published without permission or license.
Games Workshop, Warhammer 40,000, Warhammer 40,000 Roleplay, Dark Heresy, Rogue Trader, Deathwatch, Black Crusade, Only War und alle zugehörigen Marken, Logos, Namen, und Produkte sind Geistiges Eigentum von Games Workshop Limited und urheberrechtlich geschützt. Diese Elemente wurden inoffiziell und ausschließlich als Referenz zitiert ohne die Absicht damit verbundene Rechte anzufechten und ohne eine Billigung durch den Rechteinhaber zu implizieren. Andere Inhalte dieses Artikels werden ohne Genehmigung oder Lizenz veröffentlicht.