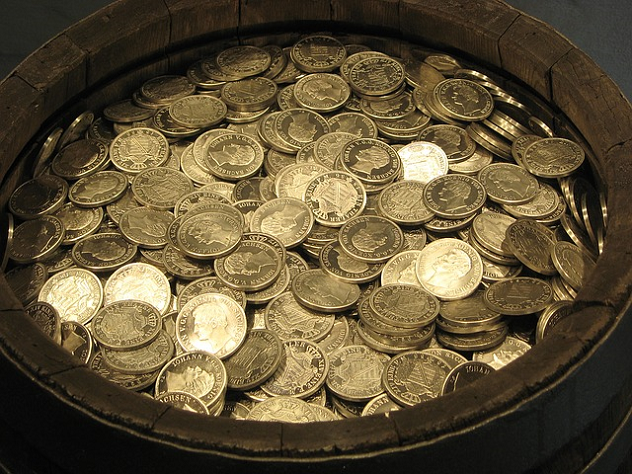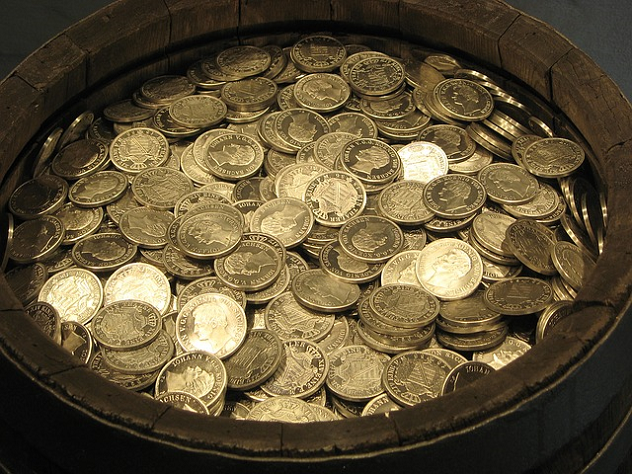 Loot-a-Day, Tag 6: Lampen und Kandelaber
Menorah
Wenn die Charaktere die Synagoge plündern, können sie natürlich auch die Menorah mitnehmen (1w10x10$).
Warum Cthulhu?
blut_und_glas: Und welches Spiel?
The Marxist Gamer: Cthulhu.
blut_und_glas: Warum Cthulhu?
The Marxist Gamer: Weil deutsch.
---
Loot-a-Day ist eine Begleitaktion zu Greifenklaues "Geld, Gold & Schätze"-Thema beim Karneval der Rollenspielblogs, inspiriert von unserer Gegenaktion zu RPGaDay, ArtifactaDay, die wir letztes Jahr im Rahmen von Merimacs "Artefakte"-Karneval gestartet haben und an die wir seit dem auch noch ebenfalls karnevalsgestütze Aktionen mit täglichen Kunstwesen und zuletzt täglichen Auswüchsen der Wissenschaft angeschlossen haben.