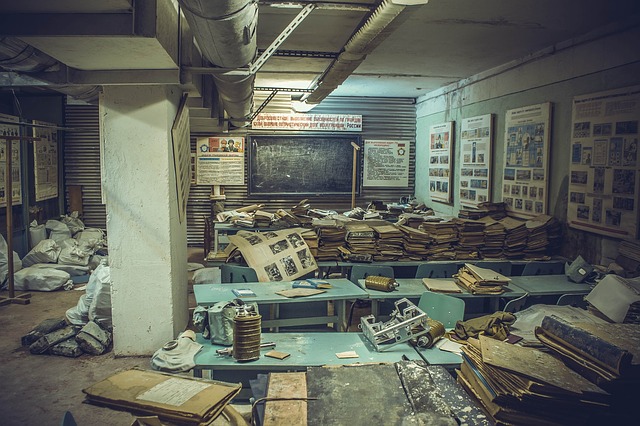 Wir pusten Feenstaub von Artikeln.

Der Jahresring – ein Schatz für D&D
Das Gedächtnis der Dryade – ein Schatz für D&D
yandere: Ich verstehe warum man Dryaden in D&D zu den Feen zählt, aber ich stelle mir Feen meist wie Pixies oder Nymphen vor.
blut_und_glas: Also… bevor du als zweites Nymphen geschrieben hast, konnte ich noch wesentlich besser folgen. Dryaden und Nymphen gehören für mich aber konzeptionell viel enger zusammen als die einen oder anderen mit Pixies.
yandere: Nymphen auch mehr weil sie mich an Sidhe erinnern (also in D&D).
blut_und_glas: Also Sidhe und Pixies auf der einen und Nymphen und Dryaden auf der anderen Seite. Und weil Sidhe und Nymphen zusammenfallen haben wir auch wieder die Dreierkette. … und jetzt über die Kette noch eine geschickte Umleitung auf den Ring, und wir sind sogar beim Inhalt der Artikel.
yandere: Du meinst drei Ringe an die Elfen und so… ein Dryadenring, ein Pixiering und ein Nymphenring?
blut_und_glas: Kommt der Pixiering an den Pinkyfinger? (Die Herstellung von allgemeinen Feenringen stelle ich mir viel unappetitlicher vor als den gedrechselten Dryadenring, den du wieder einpflanzen kannst, um die Dryade wiederzubeleben.)
yandere: Das klingt nach einem Job für den Gottkaiser der macht sicher so unappetitlichen Kram.
blut_und_glas: Findest du? Ich habe bei den Elysiern ja immer dieses Bild der sauberen Fassade vor Augen. Die Schnitzen gerade keine Ringe aus deinen Unterarmknochen. Shay/Wildelfen traue ich das bei Freeya viel eher zu. Aber ich bin mir auch gar nicht sicher, ob ich die beiden Artefakte überhaupt in Freeya verwenden wollen würde, die haben so etwas… verträumt Verspieltes … Unschuldiges? an sich, dass ich nicht unbedingt mit Freeya assoziiere.
[English] Nixs, the Masters of Emotions
yandere: Die Nix sind noch nicht mal anständige Feen. Als Spielerrasse sind sie humanoid. Und tatsächlich sind die meisten Meeresvölker in D&D humanoid, was ich nich so ganz nachvollziehen konnte, eingedenk der Tatsache, dass Dryaden ja irgendwie Feen sind. Aber Elfen sind auch humanoid, ich glaub da darf man nicht zu viel drüber nachdenken..
blut_und_glas: Und Gnome.
Der verwunschene Wald – eine Verzauberung für Beutelschneider
Die böse Fee – eine Verzauberung für Beutelschneider
yandere: Der Teil von Beutelschneider ist zwar irgendwie generisch, aber ich hab den immer mit den Sonnenlanden assoziiert.
blut_und_glas: Echt? Ich überhaupt nicht. Das sind wirklich Umsetzungen allgemeiner Bilder. Tatsächlich wäre mir zum Beispiel der Wald für die Sonnenlande zu licht und hell (mit einem zu positiven Effekt besetzt), und die Fee lange nicht unmenschlich und unheimlich genug. Der Wald ginge mit anderem Lack sogar vielleicht noch. Aber die Fee auf gar keinen Fall.
yandere: Aber sie is böse…
blut_und_glas: Ja, so wie die böse Märchenfee eben. Nicht wie eine alptraumhafte Naturgewalt aus vergessenen Jahrtausenden…
blut_und_glas: …was Feen in den Sonnenlanden sind.
Downtown Park – eine Verzauberung für SLA Industries
yandere: Ich find magische Elemente in SLA (also andere magische elemente als Ebb) immer unglaublich gut.
blut_und_glas: Ich hatte ja darüber nachgedacht, diesen Monat statt der Feensklaven für Freeya jeden Tag eine Fee für SLA zu machen. Oder zumindest zehn SLA-Feen für zehn Dinge am Zehnten.
yandere: Naja… vielleicht nächsten Monat oder so.
Rotgrüne Insel: Der König und die Königinnen – Religion im Nordirlandkonflikt in The Red Star
yandere: Irland und Feen ist schon ein ziemlich ikonisches Duo.
blut_und_glas: Ich würde das nicht nur für Irland behaupten, sondern definitiv für die britischen Inseln allgemein. Das ist auch ein Teil der Gedanken zu SLA Industries im letzten Absatz gewesen.
yandere: Es stimmt schon wobei der englische Teil mir nicht ganz so wild und naturbelassen vorkommt.
Was ist … eine Spaßquelle?
What is … Royal Games?
yandere: Wasserkobolde im ersten und Changeling im zweiten. Wobei ich in beiden Artikel spannendere Elemente finde.
blut_und_glas:Spannender als Changeling: the Dreaming? Kann ich mir kaum vorstellen.
yandere: Ich find die Unknown Armies Zauber im selben Artikel spannender.