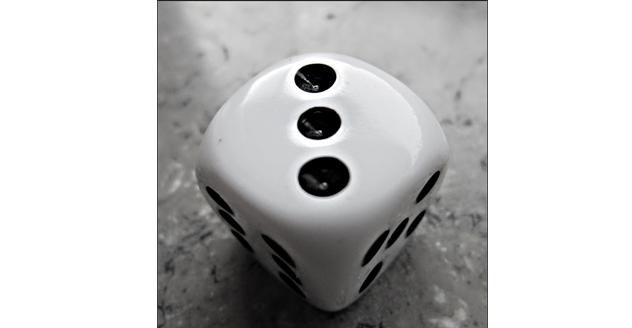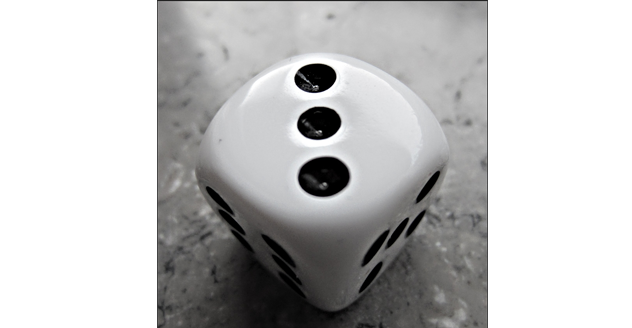 Oder: Etwas, woran mich das Hören von Episode 100 des DORPCast, "Mächte des Wahnsinns – Geisteskrankheiten im Rollenspiel" erinnert hat.
Wie so häufig, wenn dieses Themenfeld angeschnitten wird, war auch in der besagten DORPCast-Episode der Verweis auf die ICD schnell zur Hand (wie so häufig natürlich auch wieder in der üblichen Mischung aus Über- und Unterspezifizierung – Revisionsnummer angesagt, konkrete Derived Classification (anzunehmenderweise die Classification of Mental and Behavioural Disorders: Clinical Descriptions and Diagnostic Guidelines) allerdings nicht). Dort allerdings nur als kurze einleitende Bemerkung, wo Interessierte sich beispielsweise über die Einteilung realer psychicher Störungen informieren könnten, also ganz explizit nicht in der Form, in der die ICD 10 Classification of Mental and Behavioural Disorders: Clinical Descriptions and Diagnostic Guidelines (warum die WHO es nicht schafft, sich für eine konsistente Schreibweise mit oder ohne Bindestrich zu entscheiden, ist mir auch seit jeher unverständlich) ansonsten gerne angeführt wird, als eine Art Inspiration oder "Anleitung" für das (Aus-)Spielen/Darstellen von Charakteren mit einer bestimmten Störung, indem Beschreibung und diagnostische Kriterien als "Rollenspielhinweise" gelesen werden (frivol, aber andererseits vielleicht? auch nicht frivoler als die Zweckentfremdung anderer Informationen für rollenspielerische Zwecke – ob nun über historische Ereignisse, aktuelle Nachrichten, Biographien, Mythen und Religionen, …). Etwas weniger zweckentfremdend (wenn auch nicht weniger frivol) ist ein dritter Anwendungsvorschlag, der mir ebenfalls zuweilen begegnet ist, nämlich das Heranziehen der Klassifikation (samt Diagnosekriterien) als eine Inspirations-(Informations-?)-hilfe bei der Auswahl einer psychischen Störung für einen Charakter, quasi eine detaillierte(re) Nachteilsliste (das erinnert mich jetzt wieder an etwas anderes, wozu ich mich bei Zeiten noch einmal auslassen könnte…).
Woran mich das Hören der DORPCast-Episode mit ihrer ICD-Erwähnung und ihrer späteren Kritik an der Ermittlung von psychischen Störungen über Zufallstabellen nun erinnert hat, ist natürlich genau das: Die Verwendung der ICD 10 Classification of Mental and Behavioural Disorders: Clinical Descriptions and Diagnostic Guidelines als Zufallstabelle.
Diesen Gedanken hatte ich vor einige Jahren im Rahmen einer der letzten Onlinediskussionen zum Thema eingeworfen, an der zu beteiligen, ich das zweifelhafte Vergnügen hatte.
Einmal ganz neutral gesprochen eignet sich das Format von ICD-Codes hierfür nämlich tatsächlich ungewöhnlich gut, speziell wenn wir uns wirklich auf die benannte Derived Classification beschränken. Zum Einen erlaubt uns das nämlich den Code für diese Belange auf einen rein numerischen Wert zu reduzieren, da wir seinen einleitenden Buchstaben herauskürzen können – die Derived Classification beinhaltet schließlich einzig Fxx-Codes (und zwar die volle Bandbreite F00-99). Zum Anderen sind die Chapter V(F) Einträge in der Derived Classification, anders als manche anderen ICD-Codes, maximal zwei weitere Level tief, was eine Zufallsgenerierung ebenfalls entgegenkommt, die so mit maximal zwei W100-Würfen auskommt (den W1000 empfinde zumindest ich immer noch einmal als einen deutlichen Eskalationsschritt, der die Anwenderfreundlichkeit doch in Mitleidenschaft zieht, allerdings muss auch der zweite W10/W100 gegebenenfalls nachgewürfelt werden…). Und zuletzt ist da natürlich noch die Struktur der Klassifikation selbst, die nach inhaltlichen Gesichtspunkten ordnet und eine am Code ablesbare Tiefe an Detail liefert, und damit insgesamt sehr viel "menschenlesbarer" ist, Ergebnisse einer Zufallsgenerierung mithin einfacher verwertbar sind, als es in manchen anderen Klassifikationssystemen der Fall wäre.
Was mich jetzt wieder daran erinnert, dass ich mich ebenfalls schon seit Jahren einmal an einem Schadenssystem auf Basis des Shockindex versuchen wollte…