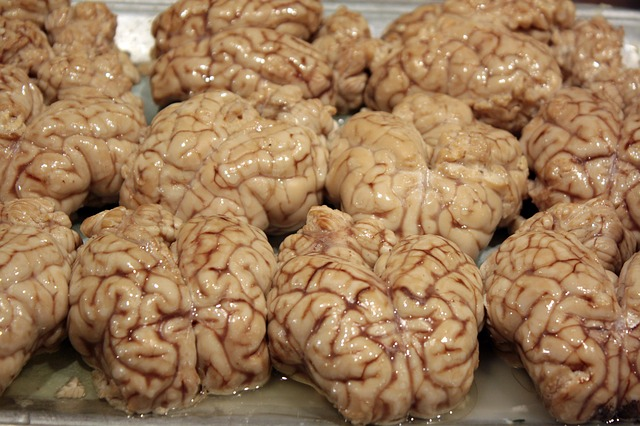 Auf den letzten Meter ist die Liste der ungeschriebenen neuen Artikelideen noch einmal angewachsen, allzu lang ist sie diesen Monat aber dennoch nicht geworden. In ungefährer Reihenfolge der Notizen:
Drüsenlust, wie so vieles diesen Monat (und die letzten Monate?) ist das Warhammer, und zwar in diesem Fall irgendwo zwischen Nurgle und Slaanesh
Swarm Troopers, zu Waffen umfunktioniertes Spielzeug für Warhammer 40.000, ein STK für Spielzeug, das es Puppen und ähnlichem ermöglicht Bewegungen eines Vorbildes (Kindes) nachzuahmen, stattdessen auf (Spielzeug-)Soldaten angewandt, womit simple Automatenlegionen ohne Abominable Intelligence kreiert werden, die von einer einzelnen Person gesteuert werden, die ihnen voranschreiten und als (schon fast wortwörtliches) Vorbild dienen muss… …nur um die ganze Legion nutzlos erstarren zu lassen, sobald dieser eine menschliche Vorkämpfer fällt
The Hard Country, wenn ich jetzt noch wüßte "Was ist …?"
The Opprobium of Angels, vielleicht ein Warhammer 40.000-Raumschiff? …oder ein Abenteuertitel? …
Naval Registry, eventuell noch mit einem "Office" hinten, ein weiteres "geheimes Herz" für Raumschiffe, diesmal mit einem Bonus, um andere Schiffe zu scannen, da einfach in den überquellenden Akten der Registratur nachgeschlagen werden kann, wer das ist und wie sie ausgerüstet sind
Trixie Joyride, der Name kam nach einem Streifzug duch die Concept Art-Gallerie von Evan Lee auf, also hat sie vermutlich große Brüste – Just saying.
Messerfee, "This fey has a knife" – stand schon so in den Notizen
Lochfee, und "Diese Fee hat ein Loch."
Elektropriester, im Rahmen der Erstellung der Regeln für die Elektrotänzer ist mir schmerzlich aufgefallen, dass eigentlich auch die handelsüblichen Elektropriester noch Wrath & Glory-Regeln brauchen
Elektrotänzer-Nachtrag, die Elektrotänzer selbst wiederum mussten in ihrer Karnevalsumsetzung diesen Monat auf ihre Dark Heresy-Version verzichten
Der Große Tausendfüßler, wird die Welt unterjochen (aber nur, wenn vorher ein Goblin die Helden in eine Fallgrube schubst… …sagt eine wirre Prophezeihung?)
Wie auch sonst sind älterer Ideen, die wieder aufkamen, nicht angelistet, und auch die Notizen zu unverwendet gebliebenen Namen für Warhammer 40.000 Ausrüstungsschemata habe ich weggelassen.