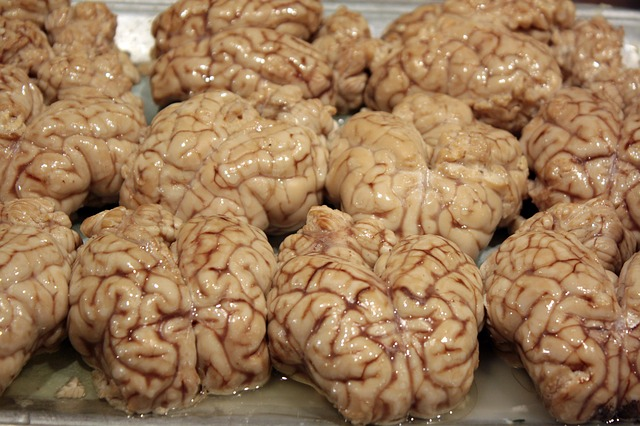 Der April hat sich wieder einmal als einer der Monate entpuppt, in denen wir lange nicht alle Ideen, die wir eigentlich umsetzen wollten, geschweige denn alle Ideen, die wir hatten, es auch bis zum Artikel gebracht haben. Entsprechend umfangreich ist auch die Übersicht der Artikel, die wir im April nicht geschrieben haben. In ungefährer Reihenfolge der Notizen:
Strandfee, eine weitere Variante an Feensklaven, auch wenn ich noch gar nicht so recht weiß, was so ein Strandsklave eine Strandfee eigentlich macht
Themenmonat Mutanten in Warhammer 40.000, ursprünglich vorgesehen für den kommenden Monat unter dem Titel "Mutantenmonat Mai", aber ob das tatsächlich ab morgen funktioniert, ist mittlerweile leider sehr fragwürdig geworden – ebenso fragwürdig ist, ob, wenn es denn dann einmal so weit ist, nicht vielleicht auch noch Warhammer Fantasy mitberücksichtigt werden wird
Phae, als Name für jemanden oder etwas
Brodelnde Matrix, ein magischer Gegenstand, ein Zauber, ein Stück Ausrüstung (technologischer Natur) oder vielleicht auch ein an einen Ort gebundener Effekt, bei dem es um Schutz vor Feuer (oder vielleicht auch Heilung von Verbrennungen) zum Preis von zunächst erlittenem (Feuer-)Schaden geht
Verteidigung als Aktionsregeneration, eine kurze Notiz zu einer Initiativ-/Aktionsregelung, bei der ein Wechsel zwischen Angriff und Verteidigung dadurch gesteuert wird, dass Angriffe ein Initiativ-/Aktionspunktekonto reduzieren, während Verteidigung gegen Angreifer das Konto auflädt
Der gezielte Stich, eine wichtige Zutat für die nächste Beutelschneideredition, die ich hier über den Namen hinaus noch gar nicht genauer erläutern möchte
Disziplin des Beutelschneiders, Notizen zu Earthdawn mit Beutelschneider
Karmalbad, klingt erst einmal irgendwie nach DSA, aber ich weiß es noch nicht
10 Verschwörer, mit Verschwörungsgründungsregeln – für Beutelschneider, die Grundidee war es die besagten zehn Verschwörer vorzustellen, und welche Murmeln sie zum Beutel ihrer Verschwörung beigetragen haben, basierend auf dem Grundkonzept, dass ein Gründungsmitglied persönlichen Einsatz (und damit auch persönliches Risiko) beitragen kann, wobei eine Murmel aus dem persönlichen Beutel in den Beutel der Verschwörung gelegt wird und dafür eine schwarze Murmel in den persönlichen Beutel kommt, und/oder Ressourcen beigetragen werden können, wobei für das Opfer je einer Münze jeweils eine Murmel nach Wahl des Spenders zum Beutel der Verschwörung hinzugefügt wird
10 BPNs, für SLA Industries, eines in jeder Farbe
10 endlose Mengen Blut, Welten, Ereignisse, Dinge für Warhammer 40.000, die nach dem Einsatz von Vitalis-Transportschiffen verlangen
Arbitrator für Wrath & Glory, ein schmerzhaft vermisster Archetyp
Frozen Lime Soda Pop, … Event/Incident/Crisis/Operation/… ein Ereignis für SLA Industries, eventuell auch als Aufhänger für die bereits genannten – und dann entsprechend miteinander verknüpften – 10 BPNs…
Ich kann das Wort so hoch unmöglich schätzen, ging mir als möglicher – wenn auch nicht unbedingt einleuchtender – (Arbeits-)Titel für einen (weiteren) Artikel zur Bedeutung von Regeln als Sprachregeln durch den Kopf
Malignaria, eventuell ein Orts-(Planeten-?)name, vielleicht kommen von dort dann ach die
Malignarier
Prince of Pettiness, eine mindere Chaosgottheit
Nebelstute, wohl eine Kreatur
Augensammler, eine urbane Legende für SLA Industries, vielleicht eine Wesenheit, die Augen sammelt, mit Unimünzen Augen ausdrückt, oder Augen sammelt und Unimünzen in den leeren Höhlen zurücklässt, vielleicht der Grund, weshalb Augen für das Department of Extermination gesammelt werden, vielleicht weil sich diese Wesen (vielleicht eine Conflict Species?) sich im Department eingenistet haben, und vielleicht hat das alles sogar einen wahren Kern?
10 urbane Legenden, für SLA Industries wären überhaupt eine gute Idee
10 mindere Chaosgottheiten, auch
The Lord Phobic, könnte auch so eine mindere Chaosgottheit sein
Aer Chip, ein Eintrag für das Equipment Log, Finance Chiptechnologie als Kopfhörer
Haus- und Feengötter, Notiz zu einem Spielkonzept, bei dem selbige verkörpert werden, und die Unterstützung für/Beeinflussung der Menschen/Hausbewohner (auch durch Verhandlung mit anderen minderen Göttern in und um das Haus) im Zentrum des Spiels steht
Ärgerära der Mikropublikationen, ein paar Gedanken, wo das (mein) Problem mit (manchen) nicht nur Mikropublikationen liegt, wachgerufen durch eine willkommen unwillkommene Produktankündigung
Vengeance-Morale-Chits-Cup, Möglichkeit positiver Effekte verlorener Kämpfe in einem Moralsystem
Warhammer (40.000) als Briefrollenspiel, ebendies
In der Liste unberücksichtigt bleiben wie üblich die älteren Ideen, die wieder aufkamen, sowie viele der detaillierteren Unterpunkte zu einigen der genannten Ideen für Listenartikel oder Artikelserien.