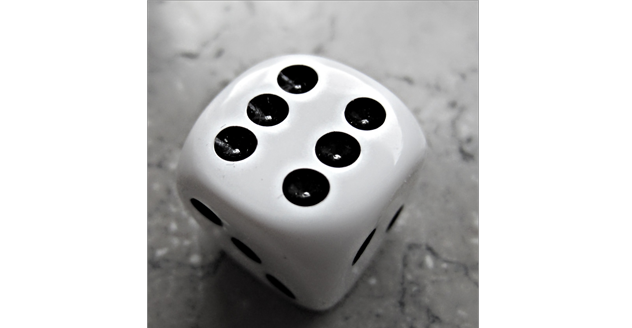 Auch diese Stunde schlägt wieder: Welche der für 2017 formulierten Ziele haben wir denn nun erreicht?
Zunächst verschreiben wir uns natürlich wieder unseren Standardinhalten:

Hausregeln, Hintergrundideen und anderes Material zu Blue Planet, D&D, SLA Industries, The Red Star, Unknown Armies, Warhammer 40.000 Roleplay und anderen Spielen
Berichte und Erweiterungen zu unseren Eigenbauten wie Beutelschneider oder Unknown Mobile Suit
Überall Häkchen. Es würde mir auch zu Denken geben, wenn icht.
Dann greifen wir noch einmal einige der Ziele auf, die wir 2016 nicht realisiert haben:

Realisierung eines SLA Industries-Fanzines
die Wiederauflage des SLA Industries Equipment Logs
das Opera Program SLA Industries-Reimagining
den Abschlußartikel zum Weltkriegskarneval von August 2014
Nirgends Häkchen. Was mir durchaus zu Denken gibt.
Weitere Vorhaben:

Fortsetzung und Abschluß der Murmwelwelten-Reihe zur Suche nach einer Bei-Spielwelt für Beutelschneider
Umsetzung des Nordirlandkonfliktes für The Red Star
Kindersoldaten für Warhammer 40.000 Roleplay
eine versuchsweise Ausgestaltung von Unknown Mobile Suit mit den neuen Unknown Armies-Regeln
D&D-Subklassen für Bard, Monk, Paladin, Ranger, Rogue, Sorcerer und Wizard
vier Monate mit jeweils einer täglichen Artikelserie
Die Murmelwelten sind fortgesetzt aber nicht abgeschlossen worden, Nordirland in The Red Star hat einen Beitrag bekommen, aber noch keine umfassende Behandlung, die Kindersoldaten harren noch ihrer Umsetzung, die dritte Edition von Unknown Mobile Suit haben wir fabriziert, eine Subklasse gab es für den Ranger, aber nicht für die anderen Klassen, die vier Monate mit jeweils einer täglichen Serie haben wir durch den Dezember mit seinen zwei Serien sogar knapp überboten.
Alles in allem keine sonderlich überzeugende Ausbeute, gemessen an unseren konkreten Vorhaben…
Bis 2018!