Quellen auszupressen – das Kernthema des von Bombshell organisierten RSP-Karnevals im Juli – um den Extrakt für Rollenspiele nutzbar zu machen, führt mich fast zwangsläufig zu SLA Industries, da ich für dieses Spiel solche Extraktionstechniken schon lange (und exzessiv) anwende.
Formulation 99 ist ein älterer dieser Extrakte, gewonnen aus dem Suzanne Vega Song 99.9°F: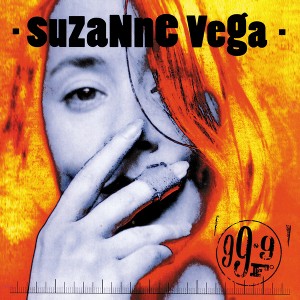 Formulation 99
"You seem to me like a man
On the verge of burning"
-Suzanne Vega, 99.9°F
Formulation 99, oder kurz F99, ist ein in den Labors von TekTrex entwickeltes Neurotoxin. Das Gift wirkt bereits in geringen Dosen innerhalb von Sekunden tödlich, wenn keine sofortigen Gegenmaßnahmen ergriffen werden. Als erste äusserliche Anzeichen einer F99-Vergiftung treten Schweissausbrüche und hohes Fieber auf.
F99 muss direkt in die Blutbahn geraten, um seine Wirkung zu entfalten. Eine Injektion oder eine mindestens 1 Punkt Schaden verursachende, penetrierende Verletzung sind hierfür ausreichend. Die Wirkung tritt wie üblich 3 Phasen nach Verabreichung in Kraft. Formulation 99 verursacht 9 Wunden, die nur mit Hilfe eines wirksamen Gegengiftes geheilt werden können. Aus diesen Wunden resultierender Folgeschaden kann allerdings normal geheilt und auch regeneriert werden.
Schwarzmarktpreis: 2000u pro Dosis
(Zum Auspressen im Sinne von Saftgewinnung und SLA Industries haben wir uns übrigens auch früher schon einmal betätigt: Got Soft Juice?)