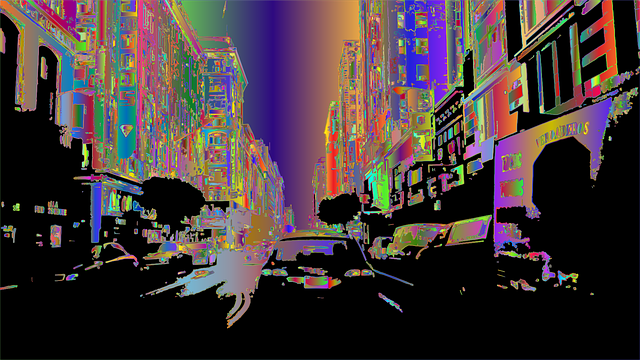 244 BTLs, 206 Interpreten, nichts neues.
Alphabetisch nach Interpret.
-unbekannter Interpret-
-0-9-
-A-
Aegis of the Rails
High Stakes
Aftermath
No More Killing
a ghast
from the hollow hills
Alligator Twins
Pump It Up XXV
Aphrodite X
Beyond Love
Delicious
X
Awakened Bunny Hop
Jump Around
-B-
Beirut Express
Sizzling Light Cocoons of Enhanced Darkness IX
Berlin Dreams
Kafka Syndrome
Binary Negative
Morally Pure Murder
Binky 12
Liquorice Heat (sweaty edit)
Bonnie Voyage
Transorbital (high trajectories, vol. ix)
Brain Bastion
Voice of truth
Bubbly Laughter
Bloodsplatters everywhere!!! 🙂
Bucktoothed Spider
Thrilled (overlay)
Bucky & Threadbare
Kakorraphiaphobia
Burn
Momentum
Sometimes I just could…
-C-
Chip in Brazil
Truecolorpicturewars
Chippenduster
Teufel der Taiga
Collective 48
Lust – unrefined
Cordelia M
Silence in the absence of air
Count Down
Sweet Kisses Compilation
Crash Core
One Long Moment
Crystal
All Becomes Clear (Clear as …, Vol. 2)
Cuty Pie
Dead Baby Magnet
-D-
D∞m feat. Taxpayer's Money
Illegal Gathering
Das Sehungeheuer
feucht&giftig
Death by Chocolate
Drowning in Cookie Dough
Deep Caves 87
Running Free
Delta Diamonds
Mein Triumph
Distillers of Finest Hatred since 2059
house blend 200% proof
Duke Electro
Love Sex Dreams
-E-
Empire of Joy
the dead bird sequel
Enation
Pain and pain alone
Escapist Velocity
Grey Dream
ETA
Holzpüppchen dreh dich!
Eternal Reich
Grand Hotel
Everyday Fantasies
Karma Is My Bitch
-F-
Finger Printers
Thumbs Only
FLS feat. Aphrodite X
XX XY Interface
Flux White
A Last Time For Everything
-G-
Galaxy of Colours
Oh boy!
Gnade des Baal
Am Boden des Schachts
Grimmige Beuteltiere
pränatal
-H-
Headschuss
Taubstumme Schlampen vollverdrahtet
Heavy Industries
Collapse
Excentric Orbit
Gravity Well
Peak Output
HERC Dissident
Rescued from the Pyre 11 (was: Out of the Poison Cabinet, Vol. XXI)
Hiroki Sanders Estate feat. Flux White
Red Light Go!
Homecoming
An Afternoon with my Wife
HV Memory Displacement
Cyber-Enhanced Interrogation Techniques, vol. VIII
-I-
Institutionalized Soul
Away
-J-
Jazz Mages
Electric Chocolate
John Nadir
Contemplation (looped)
-K-
Kamikaze Jane
Hate Love Burn
Key to Alexandria
wet my appetite
King of Days
Moment of Waking
Kitty Bashful
Sucked Up in the Blue Moon
Knochenbremser
Troll beim Kieferorthopäden
Koan Chips
Voice of Silence
Kooky Skywatcher
Overcloud
-L-
Lady V
Gloves of Affection
Lamentable Collection
Pink Noise
Lancaster IV
Hit me where it hurts
Lawbender
In the beginning
Left Hand of Fate
Grenzverletzung
Longinus Project
Chocolate Cherry Syrup
Lords of Karma
Loneliness at the top
Lucy Anne
Exploring Me(h)
Lydia on Fire
I don't do anal
-M-
Mala Diva
Milchreis dann Sex
Memory Blowjob
Dusty Angels in the Rosegardens
Introductions at the gates of hell
Milton Club
Innocence Regained
Morgana Valley Meeting
Protocol
-N-
Neurodise
Blue Eden
Green Gate
Red Eden
Neurosepsis
BLA BLA
Flatnoise
Null Gambit
Three Peaches
NX Pulse
Confession (through shattered teeth)
-O-
On the House
Don't be so glum!
OOBE
breathe, damn you! – going flatline
Overloadsters
Hyperspeed Springtime Missile Party 14
Oxygenic
Mortal Metal Meteor
-P-
Pain+Switch
Too stuborn for your own good
Pallisades
fuck do I care?
Panzerrunner
Cachectic Overdrive, the deep ocean edit
Penthesilea
The Red Collection – Vol. III
Pent Up Agony
Past, Presence and Executioner
Peregrine
Catch
Focus
Free
Rise
Rush
Slam
Spread
Perennial Afterthought
Smoking in the Dark
Pheromone Replacement Therapy
Reverse Blender Xperience (remastered)
Prim
Hunger (nano pleasure)
Prince Betty
Flower Flash 58
Psychognosis
Terracotta Stampede
Purple Tina
bleeding eyes
-Q-
Quick Release
Endorphine Explosion
-R-
R'lyeh Interface
The God Kiss
Rainbow Pepper
Tracing Lines (Wet Sands)
raspberry crush
plain vanilla
Reaktorwasser
Little Red Riding Crop
Three Sisters Scalpel
Rosy Afterglow
You are the sweet one
-S-
Salamandy
Burning Bridges
Sarah Sierra
Bright as Day
Burning Mirage (Mountain Summers vol. II)
Cold and Clear
Heat Haze
Low Clouds
Morning Mist
Mountainsides Awash with Fire
Rainy Afternoon
Sex Shooter
Selling Salvation
Shinto Hackers
Bell
Bulletproof
Calligraphy
Garden
Mountain
Stone
Temple
Something Blue
All Crisp and Proper
Superintendent Peters
dark and mouldy corners of a mind best left undisturbed
Synaptic Strobe
Absence of Light (Beyond Dark IIb)
Synthaesthesia
Full Spectrum
-T-
TAP – The Aches Project
Eyes Hurting
Target: Audience
Feast of Fools
Pain Prophecy
The Crimson Mirror
Silver Agony
The Engineers
Fresh Paranoia
The MJs
Kissing in the Rain
The Quickening
Hyper Vyper XV
The Sgt. Anderson Estate
Grit
The Watchmakers
Silver Thread
the White
Technicolor Koi
Tiburon Commander
Light It Up
Tired Little Animals
Sad but Happy
TriZer (000) feat. Kyoto Quartet
On the River
-U-
-V-
Valeria
Bled White
Manche Menschen sind einfach nicht ganz so viel wert wie andere
Varvara
Pulling Back the Curtain
Vectored Mind
Raw Flesh/Green Tea
Vegas
Dry
Japanese Coffee Model
Lord of Wind
PressureBeautyDesire
The Deadly Sin of Spilling Water
Troy
-W-
White Lie
Giant & To the Horizon
WidoWed
Drift & Green 2 – Summer
Worldwide Jewish BTL Conspiracy
Underground Railways
-X-
-Z-

Bild von Gordon Johnson auf Pixabay